The essence to your SEO reporting & monitoring
Keep track of your website SEO
Aloha Quanery Lite offers 5 key functions to help track and monitor your website's SEO status. This tool is designed to help marketers focus on key metrics on reporting for their SEO performance.
Functions you can explore:
Keyword Rank Checker
Identify your top driving keywords 
Keyword ranking—where your website is ranked in the search engine result pages for a specified keyword. This directly relates to your website traffic, lead generation, and conversions. Research shows that more than 50% of all search engine users click on a result on the first page. So, the better you rank, the more traffic to your website.
Check your top keyword trends
Review the SEO performance for certain keyword queries
Monitor your keyword optimization results daily, weekly, monthly and more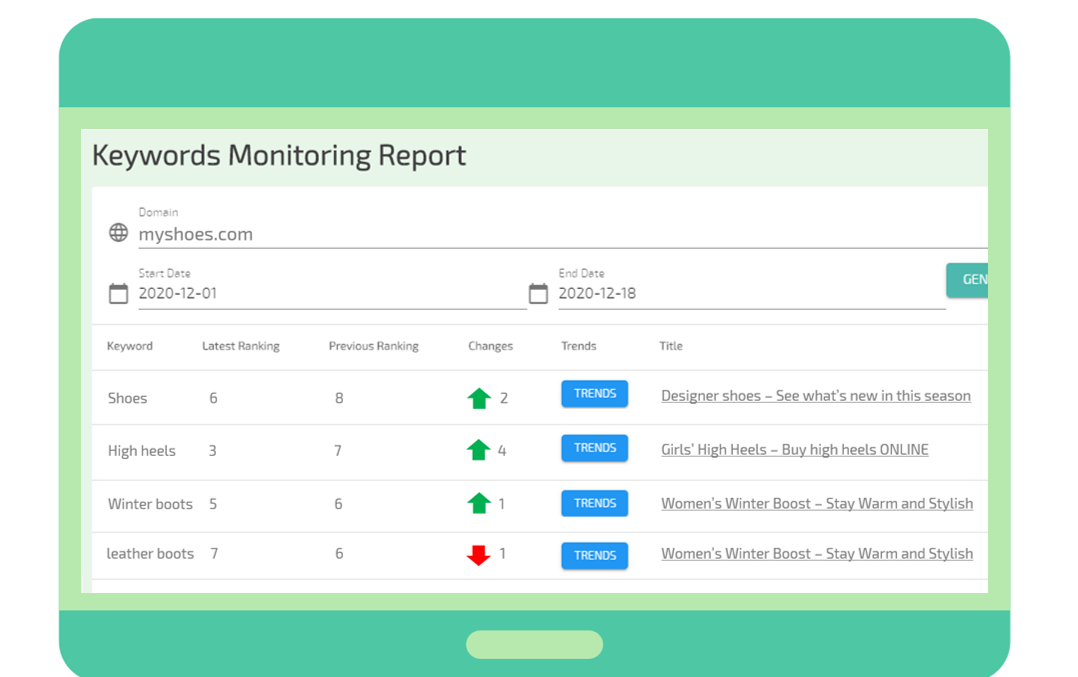 Backlinks Checker
Google Speed Test
Robots.txt File Test
Search within Site

Quanery Lite
Half Year Plan
Quanery Lite
Monthly Plan
Try Quanery Lite for free.
Register for our 1-month free trial now!