Quanery brings a True Complete View into Your Organic Data
Aloha Quanery is a magnifying glass for marketers to zoom into their website health and organic brand position. Designed by our Aloha team as a revolutionary breakthrough from the existing limitations of the Google Search Console in data collection, Quanery offers comprehensive data collection, together with the aid of artificial intelligence (AI) in consolidating data segments.
Marketers can leverage Quanery to gain well-sorted data for analysis, helping them gain a complete view and deeper understanding of their brand position in the search engine landscape and better plan their digital strategies.
Quanery is a Single, Trusted Full-Functioned SEO Platform
Quanery is also a streamlined platform that centralizes key functions needed to tackle SEO problems. It provides detailed website analysis with recommendations, allowing marketers, webmasters, and developers to sync up on SEO enhancement action items.
Features of highlight include:
Upon collecting search data, it offers a proprietary algorithm, Quanery AI, to aid in data classification based on groupings customized by the user.The categorization is then automated to allow marketers to proceed with analyzing data efficiently with customization based on the industry and services.
Competitor Search Ad Monitoring
Quanery provides valuable competitor paid search monitoring information such as advertisers, URL listed, ad content and positioning for the day. Detailed report is downloadable for users to analyze competitors' search ad tactics.
Site Audit function evaluates overall site health and identifies SEO issues including crawlability, indexing, and more. Website errors are systematically listed so relevant parties can quickly isolate technical items they need to work on.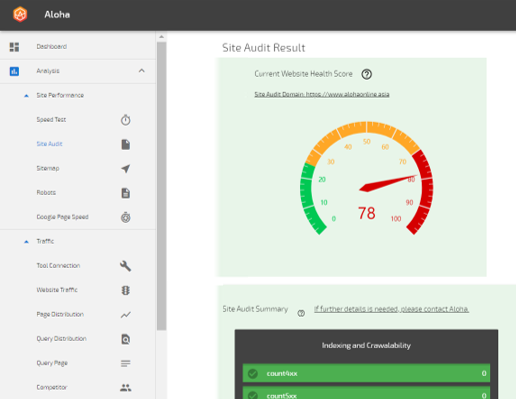 Detailed speed test summary provides page speed score, benchmark and recommended actions, allowing digital teams to align on website performance and bring about clear execution plans.
Quanery gathers a bunch of useful SEO tools for diagnosis, optimization and traffic analysis. Our development team is also constantly improving and adding new features. Stay tuned and optimize your site with it.
For more information, check out here.